I sent a few of my previous "can't live without" posts to a soon-to-be mama friend today and thought I had better get a new list up here! Little S is now 15 months old. OMG. She's hilarious, precious and becomes the unofficial greeter ANYWHERE we go. This. Child. So social. It's amazing. The cutest thing ever.
Here she is in some snail pants I made this weekend.
She's my buddy now and so so much fun. I realize when I have a break from her, like right now, how much I enjoy her company! She's the best.
Ok, enough gushing over my kid. On to the list!
Here
and
here
are my two previous lists, for ages 0-6 months (and new mamas!) and 7-10 months. This list will cover 12-15 months and is very focused on eating. My little one is such an eater! We also like to eat out, so these things help make that possible.
First up, the
Oxo bib
. We use this almost everyday. That tells you how much we have been eating out this summer ;) I keep it in the diaper bag/backpack (more on that later) and use it mostly when we eat out or are away from home. The bottom trough catches so much food! We wind up wasting less and making quite a bit less of a mess at the restaurant. Highly recommend it. It comes in blue and pink, too.
Next up, while we are on the Oxo brand kick,
the snack cup
. This thing is brilliant. We put puffs or other cereal in here and Sienna can snack without making a huge mess. She carries it around herself now and it provides WHOLE MINUTES of peace in the car, at the dinner table while we are waiting for our food to come, at the grocery store. It's wonderful. I've realized the most important thing I can do as a parent right now is to always remember snacks. Seriously. It saves all of us. Get this. (It comes with a lid not pictured here, but that makes it even more spill proof when you throw it into your purse).
Speaking of your purse, this is mine now. I adore this. It's the
Kanken Laptop backpack
. This is our new diaper bag. I realized how annoying a shoulder bag became when my little one kept getting heavier and heavier. This thing is brilliant and not only frees up my arms to carry Sienna, but has a top snap-handle that can clip to the stroller AND has a back padded pocket where I can put my laptop. It is my new favorite way to travel through the airport. Laptop and all of little one's essentials all together. It's a heavy duty waxed canvas that will last forever, too. They make 3 different sizes to accomodate different laptops. They also make regular and mini-backpacks for kiddos. I will be getting Sienna one when she gets older. Leave it to the Swedes to make the perfect product.
Next up, the
Boon Catch Plate
. This plate is wonderful. It sticks really well to the highchair and the little spill catcher rolls quite a bit of food back onto the plate. It's pretty much Sienna's only dish right now. Wash and repeat. Every meal. Love this.
This is the
Green Sprouts Aqua Bottle
. This is a great bottle for water, fits very nicely in the side pocket of the Kanken backpack and is easy for little S to use. She was able to drink from this before any other cup, so we've loved it. The top flips over to enclose the straw, when not in use and we haven't had any spill problems with this one.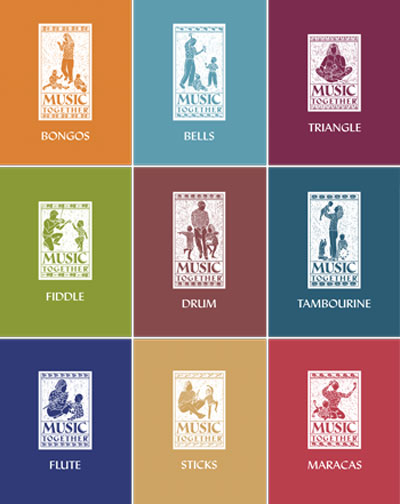 My last item is not a product, but rather a class. We started
Music Together
classes in the spring semester and I wouldn't know what to do without them! They are weekly 45 min music classes you attend with your child(ren) and they couldn't be more fabulous. They invite ages 0-5 to participate with a parent or guardian attending as well. They are SO fun and educational. The focus is music for the whole 45 minutes. You get a CD of songs along with your class...you learn the songs and sing and dance along during the classes. The instructors lead class and encourage goofiness...parent participation in goofiness is a must! Sienna can sing and do hand motions to many of the songs already. It's amazing. BUT, the best part of this class is the magic of the songs. I can put these on any time that Sienna is fussy or unhappy and she immediately lights up. She claps and calms down. I can sing one of the songs she knows when she's trying to have a little fit and her focus switches. It's so wonderful. You can order some of the music on iTunes, but the classes are the real draw and are worth every penny. They offer them all around the country. It is priceless time with your little one.
Whew. I cannot believe I'm posting about my 15 month old. I know every parent is always amazed at how fast it goes, but wow. It does. I almost have a walker over here and I know life will change with that milestone quite a bit! Maybe our summer of eating out will be our last season of eating out for a while. Who knows, but I hope you find some of these things to be helpful for you and your kiddos or as gifts to a mama-to-be. (I just sent the bib, snack cup and plate to a preggo friend earlier this week!) If you have any items to share, please do! Happy end of summer friends. xo